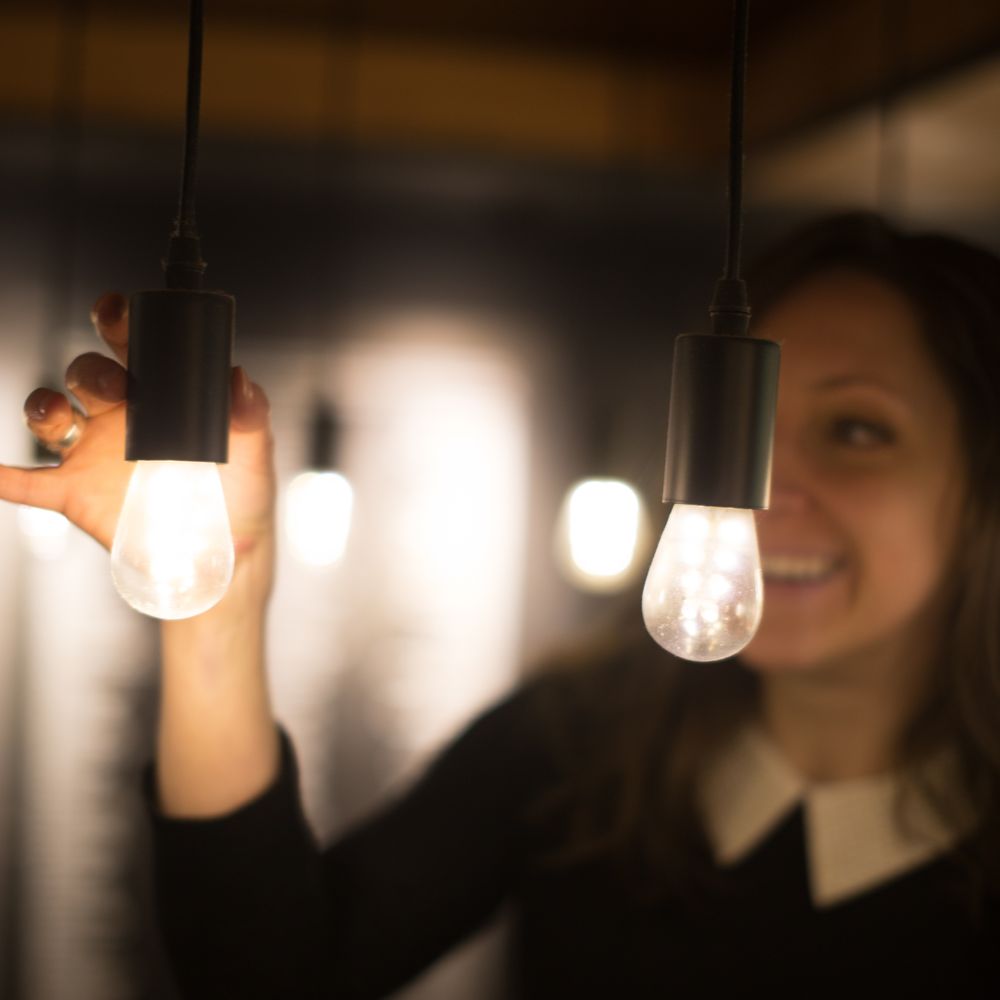 About Emmeline
Darryl Smyers of the Dallas Observer raves that Emmeline's "straight-ahead take on folk/rock may actually be the best thing" on a bill of seasoned, signed artists.  The Ghost of Blind Lemon blog says she "not only possesses a beautiful voice, but writes songs that are simply beautiful and heartfelt."  Fellow musicians Avoiding Disaster refer to her as "some sort of sonic angel," and songwriter Jenni Mansfield Peal declares that her "images and passages of the songs, whether gently reflected or emphatically pronounced, create a sampler of genuine soul observations." 

The pint-sized singer/songwriter from Dallas, TX, may represent a musical amalgamation of big words, unconventional chords, and undeniably catchy melodies, but Emmeline's pedigree is anything but that of a musician.  Born to a tax attorney and a CPA, the former mathlete spent her days in honors classes and her nights in dedicated study groups.  Yet despite her penchant for proofs and polygons, Emmeline's affinity for music manifested at an early age.

A pianist since age four and a songwriter since eleven-and-a-half (because, when you're young, you count by "halves"), Emmeline made her musical debut conducting an orchestra of stuffed animals in her parents' living room. A mixture of confidence and California sunshine led her to Scripps College, where she studied voice, piano, and music theory with a zeal that eventually earned her a Bachelor of Arts in general music.

Emmeline's extensive classical training is not the only thing that sets her apart from her pop-minded peers.  Her songs reflect an eclectic array of influences—Ani DiFranco, Billy Joel, Stroke 9, Matchbox Twenty, Mariah Carey, and Ace of Base, to name a few—and her clever lyrics convey a wisdom far beyond her twenty-five years. Labeled a "piano-centered Joni Mitchell" by Dallas's revered Ghost of Blind Lemon blog, Emmeline uses her versatile musical palette to explore what Peal calls "the fleeting nature of hope, and substitutions for hope" in stories of everyday life that allow each listener to forge an intense and immediate connection.

Her live show is as personal as the songs on her first full-length album, RISE.  Having honed her live skills in venues such as Dallas's legendary Opening Bell Coffee, the House of Blues, and Poor David's Pub with local powerhouses like Glitter Rose, Phoenix Hart, and Acoustic Distortion, Emmeline has developed a stage presence as warm as summer in Texas.  Alex P. of Lost Art's recently exclaimed, "Emmeline's set was a musical treat.  Her sometimes blatantly optimistic and sometimes bittersweet songs were laden with emotion, and her soulful performance was actually enhanced by the between-song banter, which is awesome."

As Smyers explains, "the diminutive Emmeline has a sincere quality to her music that sets her apart from your standard coffee house beat poet."  Give her songs a listen.  You just might find a friend between the lines.